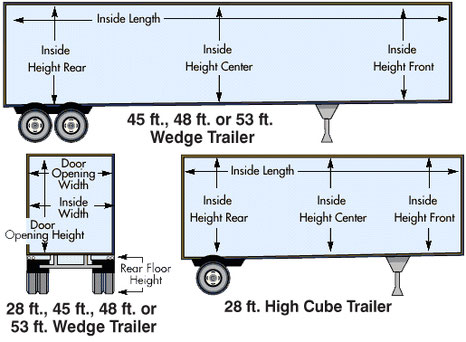 The team at Tollsmart is excited to announce that truck-specific routing is now available as an option on the Tollsmart mobile apps and through the Tollsmart API services.  Truck routing takes into consideration the dimensions of the vehicle to limit routing options to those roads where the vehicle is legally permitted to operate, or where other obstacles such as low bridge clearances may apply.  
To enable truck routing in the Tollsmart mobile apps you first need to be a subscriber to the truck version of the service and have your vehicle stored in the app. Then go into the Options menu and select Routing Provider and choose the Super-fast routing option (truck routing is now the default routing service under this option). Below are screenshots which illustrate these steps.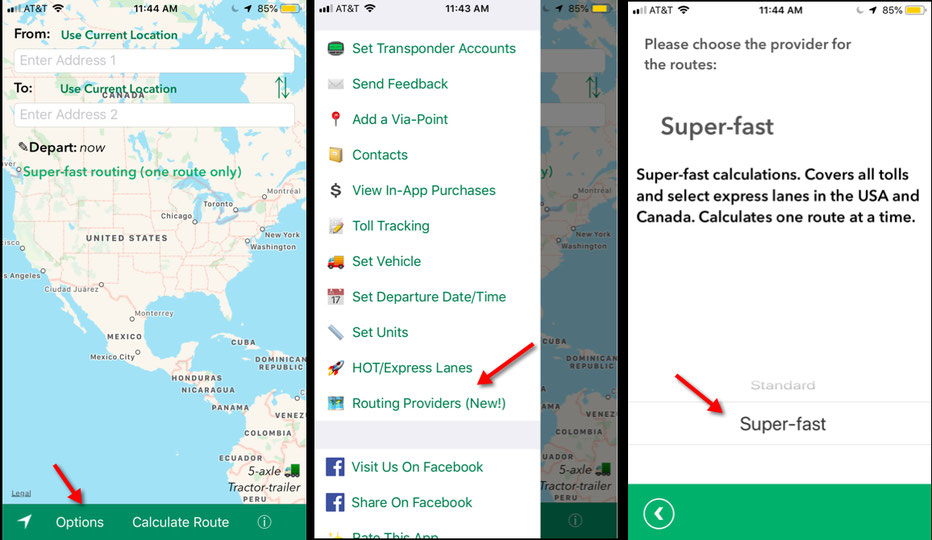 Please note that only one route is provided per query, whereas up to three routes are provided under the standard routing, however we are working on enhancing this service to provide up the three route options as well.  Also please note that this service relies upon crowdsourced data from Open Street Maps so should be used primarily for toll cost calculations and not as a navigation service as Tollsmart makes no guarantees as to the accuracy of the data or routing (you don't want to get stuck under a bridge like this driver!).  
We hope you'll check out this new service, and if you do please let us know what you think.  For those app developers interested in testing this new feature out in the Tollsmart API services you can sign up for a free trial here and we'll forward the information regarding how to access these services along with documentation on how to enable truck routing.