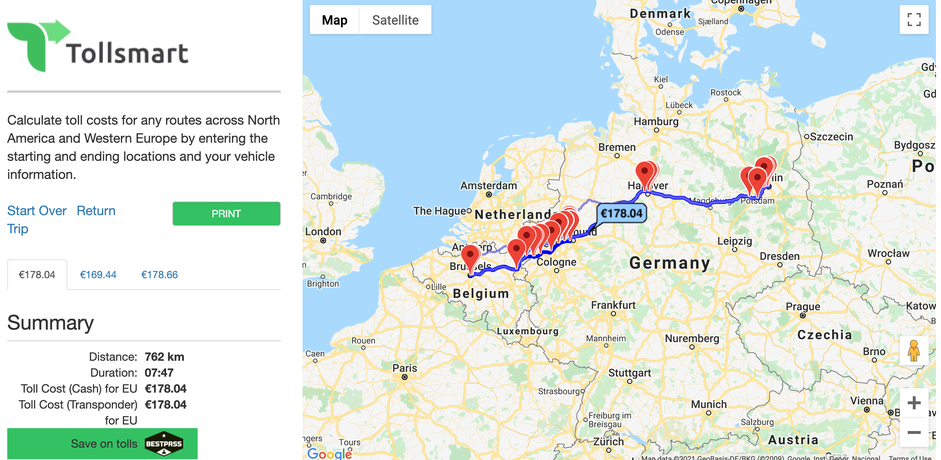 Six new countries extend contiguous coverage from Lisbon to Leipzig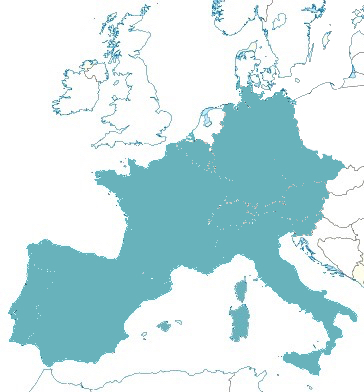 Here at Tollsmart we're excited to announce expanded coverage of our toll prices and toll calculation services to six more countries in Europe, enabling drivers to view toll costs for routes nearly 3,000 kilometers in distance.  Our new coverage for Europe now includes the following ten countries (new countries in bold):
Andorra
Austria
Belgium
Czech Republic
France
Germany
Italy
Portugal
Slovenia
Spain
Switzerland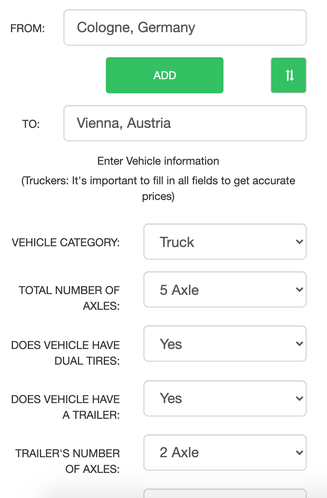 This is mostly about Truck Tolls
This release is mostly about truck tolls, as the network for tolling freight carriers (or lorries) is expansive across this region whereas the number of tolls drivers of cars and motorcycles will encounter is few, and most of these are for tunnels and bridges with the exception of several Alpine roads in Austria. 
There are also several countries that require drivers to purchase a decal to add to their vehicle (a vignette) in order to drive on motorways and expressways. Unlike traditional tolls, these are more like a road tax and are time-based, permitting unlimited driving on motorways for a specific period of time up to a year.  We've mapped out all the roads in countries with vignettes and will display when one is required, along with prices.
However the largest expense by far for those traveling through these countries is borne by truckers as Germany alone tolls trucks on over 52,000 kilometers of roadways. Look for more updates soon regarding further geographical expansion over the remainder of Europe as we continue mapping out tolls across the globe.